Ningbo Hanshang Hydraulic Co.,Ltd
Add:
118 Qiancheng Road, Zhenhai, Ningbo, Zhejiang Province, 315207, China
Sales Tel:
+86-574-86361966
E-Mail:
sales@hshydraulic.com
Support:
+86-574-86361966
Fax:
+86-574-86361266
About Us
Leading Innovation is the soul of hanshang hydraulic's development.Pursuing

Excellence is the cornerstone of hanshang hydraulic's competetion.Sharing

Achievements is the guideline of hanshang hydraulic's cooperation.Creating

the best brand in the hydraulic field is the target of hanshang hydraulic.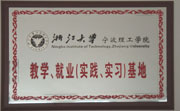 ---
Ningbo hanshang hydraulic co.,ltd
founded in 1988 is an enterprise including the R&D and manufacture of hydraulic valves and hydraulic systems and international trade.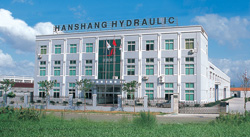 Hanshang hydraulics
covers an area of 12000 square meters,including 8,000 square meters of standard buildings. We have more than 60 major manufacturing equipments, such as CNC digital lathes, machining centers, high-precision grinders and precision honing machines etc.For the purpose of developing high pressure and large flow rate hydraulic valves and providing a warranty of products' quality and reliability,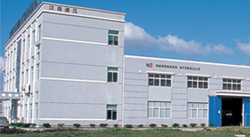 we build hydraulic test benches integrating data collection systems which can accurately test dynamic ,static characters and fatigue life of kinds of industrial and mobile hydraulic valves( max working pressure 350bar,max flow rate 300L/Min) .
Hanshang hydraulics
owns one prime R&D team in China.The R&D team employs the excellent fluid simulation software AMESim.FLUENT.Matlab and 3D model design software Solidworks,which can ensure highly-efficient,highly-reliability, highly-accuracy of produts'R&D.
Our management has implemented ERP administration model, and obtained the certification of ISO9001:2000 Quality Management System and CE Mark certificate .We always insist on"the quality of products is the core of our competition,the customer is the god".Now our industrial hydraulic valves and mobile hydraulic valves are not only popular in China but also in Europe and America.
Creating the best brand in the hydraulic field is the target of hanhang hydraulics. We warmly welcome customers come to our company for business cooperation.
Ningbo Hanshang Hydraulic Co.,Ltd
Sales Manager:zhou shan jian Tel:+86-574-86361966 Fax:+86-574-86361266 Email:sales@hshydraulic.com
All Rights Reserved By
yc-seo
Network Inc


Hot products:
hydraulic valves
,
Directional Valve
,
Directional Valves
,
solenoid valve
,
Flow Control Valves
,
Pressure relief valves
,
Hydraulic proportional valves
,
Mobile hydraulic valves
,
Hydraulic on-off valve
,
Hydraulic power units
,
Hydraulic Pressure Relief Valves
,
Hydraulic power unit
,
Hydraulic Directional Valves
,
Proportional directional valves
,
Counterbalance valves
,
Hydraulic Flow Control Valves
,
Proportional flow control valves
,
Hydraulic Accessories
,
Flow regulators valves